Customer Feedback survey rating from 5th July 2023 issued to all of our clients
Taking care of what's important
Specialist insurance to suit you
Because we don't all fit into neat little boxes – it has to be Bloomhill
No call centres, just real, friendly, professional people – speak to the same person every time
Professional Insurance Solutions
Bloomhill Insurance Solutions was founded by Matthew and Garry Bloomhill in 2008 and has quickly grown a reputation for unrivalled professional service, a proactive approach, innovation and value. We deal with mainly commercial businesses but also offer personal lines and private client services. We pride ourselves on our expertise and the excellent service we give to all of our clients. Our team are dedicated to finding you the most appropriate insurance coverage for your needs, and that means getting to know you, your business and the things that matter to you.
Bloomhill Insurance Solutions utilises a wide variety of routes to secure the most appropriate and cost-effective cover for your business. We work directly with leading insurers and markets in London including Lloyd's, as well as underwriters or underwriting agents and sometimes other intermediaries for specialist schemes. The team comprises specialists who have been broking and servicing insurance risk management solutions for UK companies for over 20 years.
From 'Bob the Builder' to the Multi-national Manufacturer, Bloomhill Insurance Solutions can provide competitive quotations for all Commercial insurance products. Our clients benefit from a comprehensive review of their current Insurance where we will look carefully at your coverage requirements, ensuring you are correctly and effectively insured.
Commercial Combined Insurance
Combined commercial insurance provides comprehensive business cover in a single policy. Primarily designed for small businesses, engineers, manufacturers and wholesalers […]
Product Liability Insurance
if you supply goods for export, you need to consider whether your product could, in very rare cases, cause damage to a third party – either a person or property […]
Public Liability Insurance
If members of the public or customers come to your premises or you go to theirs (including if you work from home), you should think about taking out public liability (PL) insurance […]
Whatever your needs – motor, household or travel – your insurance requirement is our speciality. We are regulated, independent suppliers of insurance products with access to a comprehensive range of authorised insurance companies and Lloyds of London.
Buildings And Contents Insurance
On the face of it there is plenty of choice, as it seems everyone is offering Home insurance these days, but often organisations leave you to decipher complex terms and conditions and decide for yourself whether a policy is right for your property […]
Car Insurance
Car insurance has become so commoditised that many people only make comparisons on price. This can easily lead to buying a policy that is not right for your personal circumstances. Bloomhill Insurance Solutions has years experience helping motorists find the right cover […]
Our Clients Needs Come First
Authorised and regulated by the Financial Services Authority, Bloomhill Insurance Solutions has developed a strict code of conduct and ethics ensuring the impartiality and integrity of the advice given. We expect our clients to demand a high level of expertise and technical competence. The insurance business is a complex, continually changing world, and our broking team is kept up to date with developments through in-house and external training, which enables us to respond professionally to your insurance needs.
Bloomhill Private Clients specialises in protecting high-value assets of wealthy individuals and their families. By choosing Bloomhill Private Clients, you'll have access to a client manager who'll take the time to understand your individual situation and provide cover to protect the things that really matter to you.
A dynamic Insurance brokerage founded by Matthew Bloomhill (Managing Director) and Garry Bloomhill (Finance Director) in 2008, Bloomhill Insurance Solutions has quickly gained a reputation for professionalism, efficiency and truly honest advice.
Just some of our Insurer Panel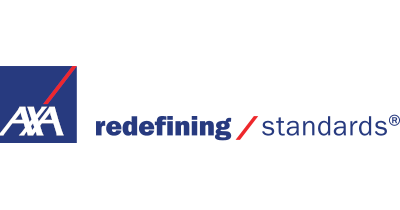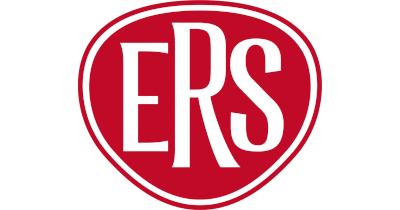 "Our business has recently received great service from Bloomhill Insurance Solutions, our insurance claim was made far smoother and less stressful with the help and advice of Bloomhill's. Certainly recommend to others."
"Bloomhill insurance solutions have handled our requirements for many years. We have always found them to be highly professional, knowledgeable and conscious of our requirements as a business.
They are always there to advise and ease you through what can be stressful situations. You certainly get the personal touch when it comes to service and we are happy to recommend them to anyone and everyone.
Thank you for the years of exemplary service."
"We have used Bloomhill Insurance Services since our incorporation back in 2012. Matt reviews our cover and fees each year and is always available when needed. The service is second to none and I would not hesitate to recommend Bloomhills."
"Having used the services of Bloomhill Insurance Solutions for 15 plus years and since 2017 for Wyeth Digital Limited's Commercial Insurance, it was fully demonstrated this year how good they look after their customers.
With only a few days before our insurance was due to renew Bloomhills was informed that the Print Scheme would cease meaning we would have to look elsewhere for cover. This could have been an issue, but Matthew was able to search for a comparison in record time.
We would like to say well done to Matthew and team for their continued professional and outstanding service."
"We were highly recommended to Bloomhill Insurance Solutions from another business owner/ personal friend and that is when our relationship started with Bloomhill … and of course Matt!
Not only did Matt guide us with all that was required insurance wise but was, and still is very competitive and will work hard to obtain the very best quote for you regardless of what your needs are at any particular time.
Matt's commitment to us is defined by time, effort and availability. And …. he is genuinely one of the nicest guys you could ever meet!
"Bloomhill Insurance have handled all my insurance requirements for my home, and businesses for 15 years. They provide personable service and the insurance cover we have purchased through them has always been the most comprehensive and best value possible. They make a job that I find tedious, simple and painless."